Preparative Chromatography Service
ChemExpress offers one-stop preparative chromatographic stand-alone services for separation, purification and production of APIs and advanced intermediates under GMP. We are equipped with prep-HPLC and prep-SFC production systems that can support milligram to kilogram scale production.
Prep-SFC & Prep-NPLC
What we Can offer
Method Development

Chiral analysis and separation method development and optimization

Types of Compounds

Chiral or achiral compounds could be separated and purificated

Scale of Sample Weight

Chiral separation at scale from milligram to kilogram, including chiral separation using Prep-SFC and prep-NPLC, concentration, QC and packaging

GMP or GLP System

Provide GMP or GLP separation and purification support
SFC Analytical Instrument UPCC

Waters PrepSFC150Mgm

YMC K-PrepLAB100G

YMC K-PrepLAB300G

Waters PrepSFC350
Prep-RPLC
Equipped with advanced instruments, the Prep-RPLC team has abundant experience in preparative chromatographic method development, method optimization, bench-scale and scale-up preparation. We can provide specialized services to meet the requirements of milligram to kilogram scale purification.
Capacity
Multi-set of LCMS, HPLC to support method development

9 sets of automatic preparation HPLC instruments (flow rate 100-200mL/min), equipped with UV, MS detector, various types of 2.5cm, 3cm, 5cm preparative columns, providing mg to g scale separation under GLP

3 sets of industrial preparation system ( flow rate 1L-4L/min ), with 15cm, 30cm DAC, providing 100g to kg scale separation under GMP

Separation Products: Purification of APIs and advanced intermediates ; Isolation of drug impurities; Separation and purification of ADC, Protac, Nucleotides, etc.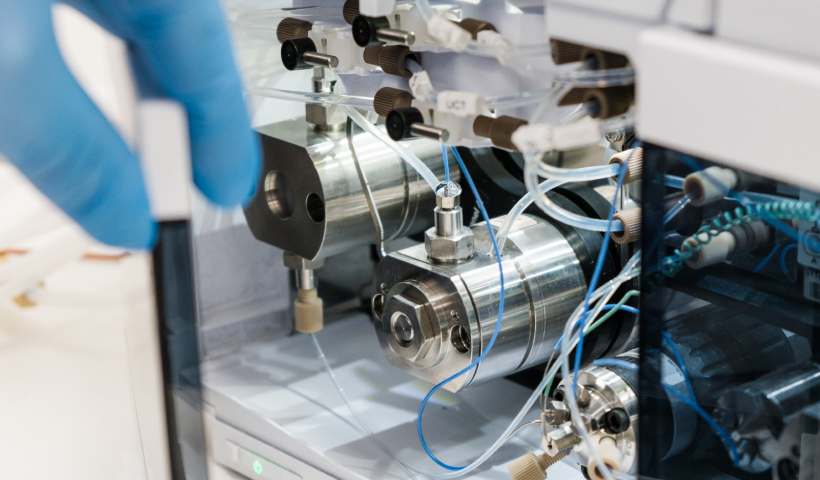 Key Equipment
Agilent 1260 HPLC

LC-20ADXR/LCMS-2020

Gilson GX-281

Shimadzu LC-20AP/LH-40/LCMS-2020

Hanbon CS-prep 150 industrial preparation system